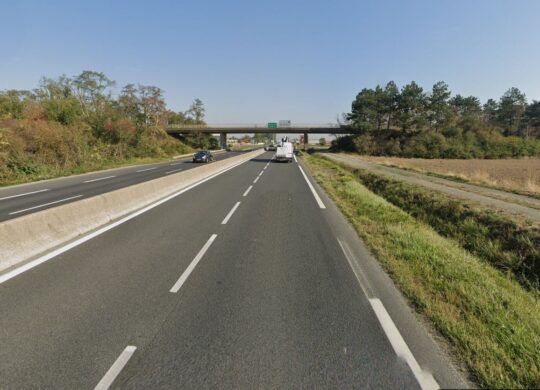 Diagnosis and Asset Management
CD91: Secure the infrastructure and maintain the condition of the road assets
Why?
The Essonne Departmental Council is responsible for the management, maintenance and operation of the departmental road network, which represents approximately 1,400 km.
Located in the outer suburbs of Paris, the northern part of this road network is subject to very heavy traffic (average annual daily traffic of 60,000 on the busiest roads) and includes emblematic roads such as the RN20 (Paris-Toulouse axis) or the RN7 (Paris-Lyon axis).
Our role?
Technologies Nouvelles is acting as a design office to help the Department carry out two important missions: make the infrastructure safe and maintain the condition of this road asset.
The Essonne Departmental Council has entrusted Technologies Nouvelles with the management of all high-performance roadway inspections.
Services provided: Diagnosis of the state of the roads and proposal of maintenance programmes.
Relying on their technical skills acquired on many similar projects, the Technologies Nouvelles teams have deployed high-performance equipment to ensure data acquisition.
These various investigations, which include surveys of deterioration, deformation, skid resistance and deflection, provide precise knowledge of the condition of the carriageways.
The analysis of the information collected led Technologies Nouvelles to propose a new maintenance programme, locate the sections of road that should be shot-blasted to improve skid resistance or indicate the sections that could require ice thaw barriers.
As part of these studies, Technologies Nouvelles integrates this information into the Department's Road Information System, which then allows the Infrastructure and Roads Department (DIV) to publish thematic maps on the condition of the road assets for use by elected officials.
Our teams also carry out diagnostic missions on the condition and conformity of road equipment. The purpose of these studies is to correct potential anomalies detected and to provide input to the Department's maintenance policy.
Making road network use safe
Ensuring safe use of the road network is a key mission of the Direction des Infrastructures et de la Voirie (DIV)
Based on accident data, Technologies Nouvelles has conducted two types of road safety studies.
On routes by applying the modalities of the ISRI studies (Inspection de Sécurité des Itinéraires initiated by CEREMA). An expert covers the route day and night and proposes a list of actions to be taken in the short term to improve user perception and increase road safety,

via its transport engineering service on specific points. Our engineers go on site to observe the infrastructure and the use of the road in order to propose adaptations and thus reduce the risk of accidents.
All these services contributed to make the infrastructure safe and perpetuate the condition of the CD91 road assets.