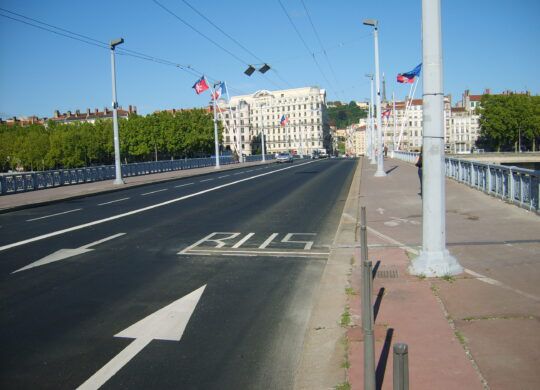 Diagnosis and Asset Management
Measure the assessment of asset conditions and improve maintenance
Why?
The assets of Greater Lyon are constantly evolving.
The Lyon Urban Community is responsible for the management, upkeep and maintenance of the community's road network, which is estimated to be 3,230 km long, representing 25,800 sections. These assets are constantly evolving due to recent transfers with the department and the arrival of new municipalities.
Our role?
Know and monitor road health.
The monitoring routinely carried out by Technologies Nouvelles make it possible to identify the existing pathologies of the heritage and measure the evolution of the condition of the roads over time. The monitoring methodology implemented is based on a diagnosis of the carriageways and their dependencies.
In partnership for more than twenty years with the laboratoire de la Voirie du Grand-Lyon, Technologies Nouvelles has implemented a methodology for monitoring the health of roads based on regular carriageway inspections.
Monitoring methodology, strategic tool
This strategic tool offers the possibility of highlighting the actions carried out to elected officials and presenting financing needs.
The monitoring methodology includes:
A comprehensive collection of asset elements related to carriageways and their dependencies,

Updating the road image bank,

The integration of all the information in the Geographic Information System of the Grand Lyon,

Discussions and recommendations to improve the programming tool, a real decision-making tool.
Work recommendations
The scoring is based on the calculation of a 'health' score used to interpret the road's condition, closely correlated to a type of maintenance to be considered given the degradations noted on the section.
The recommendations of the works are evaluated from the health score of the section by applying the thresholds set up with the laboratory of the roadway.
The Grand-Lyon has unparalleled experience in France, as this tool has been in place for over twenty years and has been improved and optimised over time.