TN DATA BIKE :
An Innovation for
active mobility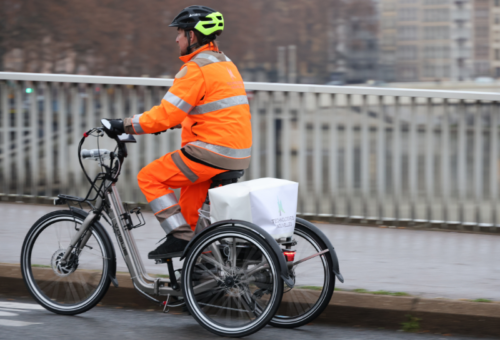 A diagnosis performed in real-life situation with fre access to all cycle lanes.
Environnement friendly equiment : auscultation system build-in an electrically assisted bicycle
A tool to help improve road assets in order to promote comfortable and safe cycling.
Our services
Collect data :
Record an image bank, the exact position of the measuring system and the user's experience while riding.
Evaluate the cycle network :
Analyse the condition of path and its environment, qualify possible maintenance needs along with comfort and safety levels.
Advise & support :
Recommend maintenance and improvement solutions to enable users to move around easily and safely.
High-performance auscultation and comprehensive diagnosis of the state of cycle lanes

Better knowledge of existing cycling facilities. Facilitates decision-making: new developments or maintenance/modifications of cycling infrastructure. Optimises the maintenance budget.
Maximum reliability and accuracy
of the system: real-time mapping display, sensor control
and data acquisition quality check. hybrid inertial measurement unit with two GPS antennas coupled to an odometer.
DELIVERABLES

1/ Records of lanes conditions
Surface quality, longitudina profile distortion and deterioration (potholes).

2/ Data analysis : 
Comfort level : obstacles, slopes, parking, suitable street furniture, etc.
Overall quality of marking and surfacing of the cycle network, visibility
Conformity of road equipment  horizontal and vertical signage, traffic light signals and cycle crossing.
The environment of the cycle lane : traffic density, accident black spots.
Focus : safety studies at intersection rights-of-way (on request)
3/ Retrieval of geolocated data
Publication of maps of the condition of the roadways and the ride comfortfelt by the user via a link to a dynamic Open source GIS solution and customised recommendations.