Technologies Nouvelles, a major player
in road and transport engineering
Expertise and know-how
at the service of infrastructure managers
and Organising Mobility Authorities
Founded in 1989, Technologies Nouvelles assists
you in your traffic studies , traffic analysis and management projects,
and diagnosis and management of your road assets,
to ensure safe, sustainable and responsible mobility.
Our mission
Secure and make travel on your territory more fluid,
while ensuring the sustainability of the infrastructures that contribute to it.
Our teams offer you  engineering and consulting solutions,
acting on a daily basis as close as possible to your needs, to accompany the changes in your regions.
As a major player in road and transport engineering, Technologies Nouvelles offers its expertise,
capacity for innovation and know-how to infrastructure managers and Organising Mobility Authorities,
to support them in their projects and guarantee the safety of users.
Three main activities supporting its mission :
Étude & Conception, Pilotage & Régulation du trafic, Diagnostic & Gestion du Patrimoine.
Our ambition
Designing innovative and responsible mobility solutions that improve the quality of daily life for our fellow citizens;
and ensuring the sustainability of our road infrastructure, which is a source of social cohesion and economic development.
Our methodology
The TN approach
Our know-how is based on three main areas of expertise including the mastery of specific methods and tools.
Our approach is characterised by a global accompaniment and advice, and is thus based on 3 pillars:
Acquisition: Investigation & data collection,
Analysis: Treatment and diagnosis,
Activation: Recommendations, implementation, follow-up and decision support tools.
Accompaniment
Relation - Recommendations - Follow-up
Methods - Support tools - Means
#1
Acquisition
Investigation &
data collection
#2
Analysis
Treatment &
diagnosis
#3
Activation
Recommendations,
implementation &
follow-up
Our team
Driven by a common desire to succeed, our team challenges itself on a daily basis
in order to offer our partner clients the highest quality service and provide them with the most specialised advice.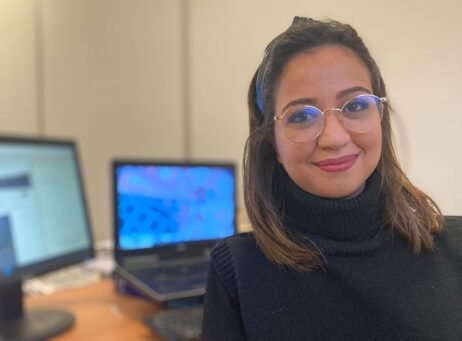 Salma BENQASSMI
Design engineer,
at Technologies Nouvelles since 2016
These 5 years have allowed me to expand my technical knowledge and understand the movements in urban environment. This enabled me to build up my experience in this field. The travel studies we carry out allow road users to travel safely, and it is with a certain pride that the company's employees contribute to this!

Team spirit - Innovation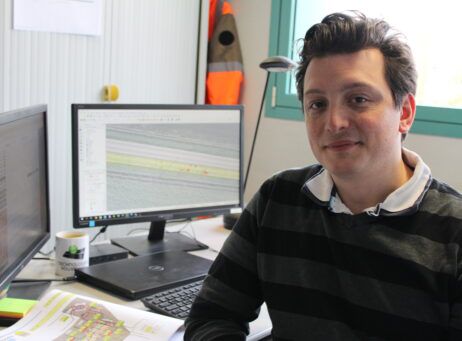 Sonny MOUCHERE
Head of the processing division,
at Technologies Nouvelles since 2013
I started at Technologies Nouvelles as a measurement technician and 7 years later I am in charge of the processing department.
Passionate people, surpassing oneself, advanced technology... that's what Technologies Nouvelles can represent. A structure that gave me the means to make career progress and supported me in making my desires a reality!

Innovation - Dedication